If you're someone who loves fresh air and breathtaking views of mountains and who plans weekends spontaneously doing a variety of undertakings (that may include savoring food and beverages, doing adventurous things, and enjoying scenic views), visit Breckenridge. The place welcomes fall with hired bikes and a range of films as well as food and beverage festivals. (Skis will follow in some time, though.)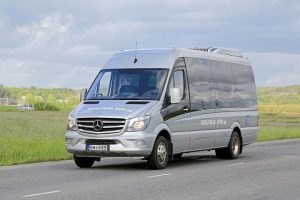 Witness the beauty of the fall season in Breckenridge with scenic drives
If we're allowed to use three adjectives to define fall in Breckenridge, they'd be "colorful," "short," and "fragrant." In Breckenridge, every fall is characterized by landscapes that are draped with foliage having a rainbow of colors—cardinal reds, bursting yellows, and vibrant oranges.
However, these landscapes are meant to be cherished not only from far-off regions but also from nearby areas. That's why we encourage you to hire bikes or grab a sturdiest pair of hiker boots and explore different trails. (You could start from Beaver Run; however, if you'd like a leisurely trail, choose Burro Trail.)
Plus, you can rent a car and drive up till Boreas Pass and witness the picturesqueness of Breckenridge that's strewn thick with the colors of fall.
If this is not enough there are plenty more things that you will surely want to enjoy in Breckenridge, Colorado.
The numerous, fun-filled events and fests
On the off chance, if you're unadventurous, even then, too, Breckenridge won't disappoint; that's because the place comes packed with entertainment. The place is admired to host different fests such as Breckenridge Film Fest, Craft Spirits Fest, BreckCreate, or Oktoberfest. Like these fests, there're several other attractions that Breckenridge offers; you can know about them by contacting any local, too.
Breckenridge creates an exquisite treat for gourmets
Apart from foods, wines, and beers, Breckenridge has some of the best bars and restaurants that feature fall-special delicacies and beverages. You can visit local brewery and taste the finest of beverages that aren't available outside Breckenridge. In Spencer's Bar, you can sip hot chocolate and feast your eyes on the beautiful mountains, or the colorful foliage scattered on landscapes.
If, however, you want to save the trouble of exploring Breckenridge all by yourself, choose Breckenridge shuttle services. These services are offered by leading tour operators and event managers.