When it comes to finding the finest areas to ski and engage in numerous adventurous winter activities, Breckenridge tops the list. Breckenridge is a small municipality that's located at the base of Tenmile Range in Colorado and has much more to offer other than scenic locales.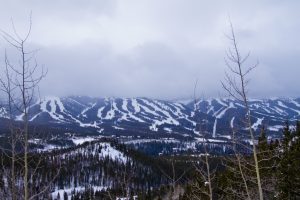 This mountainous kingdom provides a range of adventurous activities—sleigh riding, ice skating, snowshoeing, skiing, and snowmobiling—that can be enjoyed whenever the mercury drops substantially. So, in short, there's something that people of all ages can enjoy if they're spending their winter vacations in Breckenridge.
Breckenridge—some facts
Now, before we read the best winter activates that you can enjoy while being in this mountainous kingdom, let's go through some of its facts. The nature's gift to this town is its elevation—10,000 feet—which makes it one of the best places to spend your winter vacations.
Previously, the town had been a mining one and still holds its historic charm. The place receives snow of nearly 300 inches annually. The mountains (for indulging in a variety of sports) open in November and get closed when April comes.
The most cherished winter activities
Snowmobiling
If you're seeking a snowmobiler's paradise, Breckenridge is the place where you need to be. It has a range of terrains to explore (while you zoom on your snowmobile). And you can easily access local outfitters offering guided tours in case you fear of going astray amid those awe-inspiring peaks. (These tours are popular because they offer motorized access to some of the best backcountry glades.)
Dog sledding
Not everyone cherishes the whirr, which a snowmobile makes, when they're so close to experiencing the nature's unblemished beauty. Some people prefer more seclusion when they're guided into the wilderness's magnificence. For such people, a tour on dog sled is apt. Take this tour through the Swan River Valley's middle fork; by doing so, you'll discover the beauty offered by Breckenridge's deepest forests.
Ice skating
There are three leading ice rinks that you can use for skating in afternoon or morning with your family and friends. The first (and the most popular) ice rink is the Stephen C. West Ice Arena; while the second one is Maggie Pond, which is located in the base area of Peak 9. The latter offers exceptional skating opportunities while giving breathtaking views of Bald Mountain and Tenmile Range. (Skate rentals can be easily found in both of these locations.)
So, if you're planning a trip to Breckenridge this winter, don't forget to try any of these three activates (provided you're an adventurist).